Cache lists
Nordsee-Safari

por FlashCool
Waypoints

Listado


Descripción Deutsch · English (Inglés)
Eurasian red squirrel (Sciurus vulgaris) safari hunt
The Eurasian red squirrel (Sciurus vulgaris) is a species of tree squirrel in the genus Sciurus common throughout Eurasia. The red squirrel is an arboreal, omnivorous rodent. (...)
https://en.wikipedia.org/wiki/Red_squirrel

The geocacher among the animals? Well, during summer squirrels hide their treasure in the forest, and search them in the winter. From time to time they hit a DNF and plant new trees by that. Well, that's not how I got my username - it's older than geocaching and it's an entirely different story. Anyway, I think it's time to dedicate an own safari to squirrels.

Your task:

If in Eurasia, find a artistic depiction of an eurasian red squirrel (Sciurus vulgaris). It may be a sculpture or a picture, but not a real squirrel (neither living or dead) or a photo. The depiction needs to be publicly visible and stationary.

If outside of Eurasia, you may use depictions of other species of squirrels as long as they are indigene to the region where you fond it.

For example, depictions of american grey squirrels will be accepted if found in America, but not if logged in England since they are an invasive species there.


Then the usual Safari hunt rules apply:
* Visit the squirrel, shoot a photo and upload it with your log.
* Be honest and only use photos you made yourself, or someone from your team if you were there together. Including a personal item in the picture is a good idea.
* Include the coordinates where you found the squirrel in your log.
* Each squirrel may only be logged as "found" once. If you found it as a team, everyone may log "found" who was there at that time.
* Each account may only log "found" once. More pictures of squirrels found elsewhere, also living ones, can be added as you like but only one is the one you "found".

Have fun!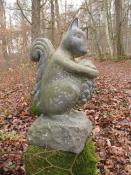 Eichhörnchen in Tübingen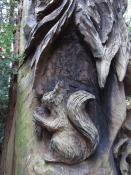 Eichhörnchen in Metzingen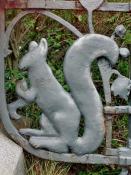 Eichhörnchen in Hamburg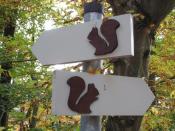 Eichhörnchenweg in Bad Imnau

Mostrar recomendaciones de los usuarios que recomiendan este geocaché: all


Buscar geocaches en las inmediaciones: todo - búsqueda - mismo tipo



Descargar como archivo: GPX - LOC - KML - OV2 - OVL - TXT - QR-Code

Al descargar este archivo, aceptas nuestros terminos de uso y Licencia de Datos.