Listes de cache
📷lokale Safaris

par cacher.ella
Waypoints

Temps

Saisonnier

Inscription

Outils nécessaires


Description Deutsch · English (Anglais)
We had been to Iceland twice this winter on the search for northern lights and every time we asked ourselves: "If there is a chance to see northern lights this evening, where is a good place for taking pictures?"<br>
Therefore the idea for this Safari caches was born to create a list of good Spots to see the northern lights on Iceland.<br><br>
First of all, if it's totally cloudy you can have a good sleep, you won't see any polar lights.<br>
There a several apps where you can check the activity of the northern lights and weather conditions for your area. <br><br>
Ask locals for a good spot! For example we stayed one night in Vik, the sky was clear, the polar light forecast good but we saw none. So we asked the person at our reception and afterwards it was clear why we couldn't see any polar lights: the Reynisfell blocked the sight. So the man adviced us to drive up the ring street a few kilometers further and really the polar lights were there. <br><br>
To take pictures of northern lights you shoud use a tripod. You will need about ten seconds of exposure time.<br><br>
<br>To log this cache as a found, you have to photograph a northern light on Iceland and upload this picture with the exact co-ordinates you took it</b>. Feel free to tell us in the log which exposure time and aperture you took and something about the northern light itself (e.g. KP-index, was it stationary or dancing, was the green light seen by eye or only with the camera, time of day)...<br>
<br>
If you have more than one spot, feel free to log this cache again. First time as a found, multiple times with a note.
N64°04.974 W22°41.600 Gardskaviti (5.3.19, 00:33)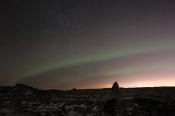 N63°58.336 W21°57.145 Zwischen Krusuvik und Hafnarfjördur (31.12.18, 23:13)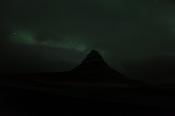 N64°55.650 W23°18.430 Kirjufell (28.12.18, 23:03)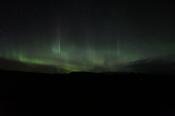 N63°27.222 W19°02.310 Nähe Vik (2.3.19, 23:02)

Chercher des géocaches prés: tous - trouvable - même type



Télécharger en fichier : GPX - LOC - KML - OV2 - OVL - TXT - QR-Code

Lors du téléchargement de ce fichier, vous acceptez nos conditions d'utilisation et la licence de données.