Descripción Deutsch · English (Inglés)
A cache only for those brave cachers that don't fear the nameless terrors of a million ticks an a thousand thorn-bushes!
Parking is available where the road towards the Augustinerhütte starts.
Have a look up to the north and you will see the small EYE high above you near the top of one of the Krainer Needles. The cache is hidden on top next to a fireplace.
Easy Access: Follow the hiking path towards Siegenfeld until appr. N48° 01.545' and E016° 09.837'. Look for some sort of path (maybe made by animals crossing the hiking route. Via this path it is fairly easy to reach the top of the rocks.
Heavy Access for those who do not read listings: Crawl uphill following the gps-pointer.

Make sure the cache is not too obvious, because there is a fire place nearby.
Good luck

Ayuda adicional

Descripción
Ubyr va ebpx, pybfr gb gur tebhaq
A|B|C|D|E|F|G|H|I|J|K|L|M
N|O|P|Q|R|S|T|U|V|W|X|Y|Z
SPOILER (2018)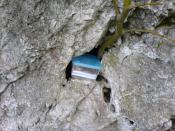 altes Cacheversteck (mit alter Dose)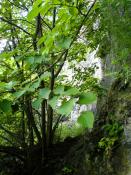 altes Versteck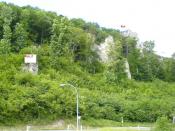 Location of the eyes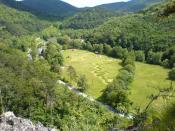 View

Mostrar recomendaciones de los usuarios que recomiendan este geocaché: all


Buscar geocaches en las inmediaciones: todo - búsqueda - mismo tipo



Descargar como archivo: GPX - LOC - KML - OV2 - OVL - TXT - QR-Code

Al descargar este archivo, aceptas nuestros terminos de uso y Licencia de Datos.