Attention! This Geocache is "Archived"! There is no physical container at the specified (or to be determined) coordinates. In the interest of the place it should not be necessarily to search!
N 49° 26.230' E 011° 17.428' (WGS84)


Convert coordinates
Size: normal
Status: Archived
Time required: 1:30 h Route: 4.0 km
Hidden on: 04 March 2007
Listed since: 04 March 2007
Last update: 27 October 2012
Listing: https://opencaching.de/OC3027


37 Found
1 Not found
3 Notes
3 Watchers
0 Ignorers
763 Page visits
0 Log pictures
Geokrety history
2 Recommendations

Listing

ACHTUNG : Der Cache ist noch nicht auf "geocaching.com" freigeschaltet - bitte hier keine "Trackables" (Travel Bugs, Traveller Bugs, Geocoins etc) ablegen - ihr könnt hier leider auch nicht unter "Gc" loggen !!!

Pictures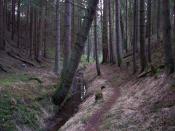 Im Tal
Obermühl Stein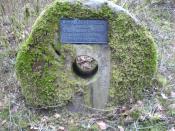 Rösmühl Stein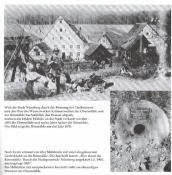 Rösmühle
Alte Karte ca.1650

Utilities
This geocache is probably placed within the following protected areas (Info): Vogelschutzgebiet Nürnberger Reichswald (Info)

Show cache recommendations from users that recommended this geocache: all


Search geocaches nearby: all - searchable - same type



Download as file: GPX - LOC - KML - OV2 - OVL - TXT - QR-Code

When downloading this file, you accept our terms of use and Data license.


Log entries for Tal der verlorenen Mühlen

37x

1x

3x


[Show all log entries]