Coll de la Geneta
Cache mit Ausblick (250 Meter) auf das Cap de Pinar
by teambraun

Spain > Illes Balears
N 39° 55.750' E 003° 09.288' (WGS84)


Convert coordinates
Size: normal
Status: Available
Time required: 2:00 h Route: 5 km
Hidden on: 10 May 2009
Listed since: 25 May 2009
Last update: 24 June 2011
Listing: https://opencaching.de/OC83A2


2 Found
0 Not found
0 Notes
1 Watcher
1 Ignorers
352 Page visits
0 Log pictures
Geokrety history
1 Recommendations

Infrastructure

Route



Description Deutsch (German)
Startpunkt ist ein kleiner Parkplatz ( N39 56.906 E003 09.814) direkt an der MA2210 auf der Halbinsel Formentor. Von hier gehen wir ein kurzes Stück die Straße zurrück, links in einen Wanderweg. Wir folgen dem Wanderweg (festes Schuhwerk) zum Cami de Cala en Feliu. Dort (Bild) angekommen hat man einen bunderschönen Ausblick auf die Bucht. Wir folgen dem Wanderweg weiter bis zu einem Felsplateau (250Meter) mit herlichem Ausblick auf das Cap de Pinar.


Pictures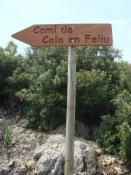 Cami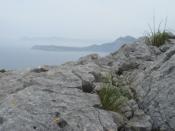 Pinar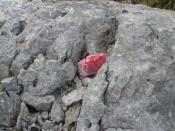 Cache

Utilities

Show cache recommendations from users that recommended this geocache: all


Search geocaches nearby: all - searchable - same type



Download as file: GPX - LOC - KML - OV2 - OVL - TXT - QR-Code

When downloading this file, you accept our terms of use and Data license.


Log entries for Coll de la Geneta

2x

0x

0x


13 May 2013 Max 03 found the geocache
Ein Ausflug mit dem 22€-Panda loggte uns auch hierher;-)
Wir haben es genossen!!!


20 March 2011 Hähnchen found the geocache
Auch wenn wir uns zu Beginn sehr unsicher waren, auf dem richtigen Weg zu sein (wir haben keine Wanderkarten - nur unser GPS) war das wieder eine wunderschöne Wanderung mit traumhaften Ausblicken. Da gibt es wunderschöne kleine Orchideen. Wir können gar nicht glauben, dass hier noch niemand war! Vielen Dank!
out: kleiner Toro
in: Auto "BMW"