Beschrijving Deutsch · English (Engels)
Waldlehrpfad / GeoCaching proving trai in the Lohnder Holz
You could say "fat and round, so what, inside values counts".
This cache is dedicated to the
NABU
that does a lot for our environment and wildlife and should find your attention.
The
NABU local group Seelz
has an orchard nearby (see picture).
Those who come from the "wrong" side, only the possibility of the water has to cross at one point (see picture), but be careful!
That says it all to the cache.
Have fun with searching, find and logging.
---
Handle the containers with care and put it back how you had found it. Thank you.
---
This cache is part of a series.
This series is intended as a geocaching proving trail.

Different cache containers and cache types are presented in the ongoing series

It should never be boring and especially beginners can still learn something!

This beautiful wooded area near Almhorst (Seelze) is always worth for a visit.
---
---

Gecodeerde hint

Decoderen
A|B|C|D|E|F|G|H|I|J|K|L|M
N|O|P|Q|R|S|T|U|V|W|X|Y|Z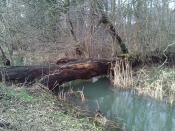 Waldlehrpfad #24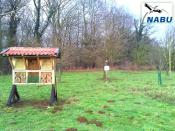 NABU Streuobstwiese (Waldlehrpfad #24)
This geocache is probably placed within the following protected areas (Info): FFH-Gebiet Laubwälder südlich Seelze (Info), Landschaftsschutzgebiet Lohnder - Almhorster Wald (Info)

Zoek caches in de omgeving: alle - zoekbaar - zelfde cache soort



Download als bestand: GPX - LOC - KML - OV2 - OVL - TXT - QR-Code

When downloading this file, you accept our terms of use and Data license.