Between Osafjorden and Eidfjorden
Between Osafjorden and Eidfjorden
von Aus der Mitte von OWL

Norwegen
N 60° 32.662' E 006° 59.697' (WGS84)


andere Koordinatensysteme
Größe: normal
Status: kann gesucht werden
Zeitaufwand: 5:00 h
Versteckt am: 31. Juli 2008
Gelistet seit: 11. Oktober 2008
Letzte Änderung: 25. Juli 2013
Listing: http://opencaching.de/OC6ABC


0 gefunden
0 nicht gefunden
0 Bemerkungen
4 Beobachter
0 Ignorierer
148 Aufrufe
0 Logbilder
Geokrety-Verlauf


Cachelisten
FTF nach über vier Jahren?

von following
Zeitlich

Listing


Beschreibung Deutsch · English
The trail to the cache starts at sea level and finishes at above 700 m above sea.

Start is at Oydvenstolen. You can reach it only by boat (Other starts via Hedlas or even Rembesdalseter are possible but we did not try them. We are happy to read your experiences here) Left to the cabins there is a fence. Pass the gate to the left an follow the fence for about one hour. If a gate is open, follow the path through the gate otherwise do not open the gate and follow the path along the fence. Leaving the fence after one hour you have to find the path on your own.
The path is marked by "stone men". Watching for "stone men" you make sure that you are on the right track. There are lots of them at the beginning. The higher you climb the less are there. Your GPS will not work in the forest, but close to the view and to the cache it will work again.
The cache is hidden at a typical place for a cache. (Coordinates' precision 5 m)

Contents at start

Fish balance, cord to carry glasses on your neck, cord to carry keys on your neck, tennis ball, small red figure you can use for drawing, logbook, pencil.


Waypoints:
START Oydvenstolen (Reference Point) N 60° 33.237 E 006° 59.480
VIEW View (Reference Point) N 60° 32.658 W 006° 59.598

Verschlüsselter Hinweis

Entschlüsseln
Ng gur raq bs gur fcyvg va gur ebpx. Ybbxvat gb Bfnswbeqra. Oynpx YniNmmn gva.


A|B|C|D|E|F|G|H|I|J|K|L|M
N|O|P|Q|R|S|T|U|V|W|X|Y|Z

Bilder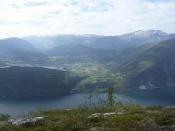 View to Ulvik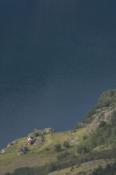 View to old farm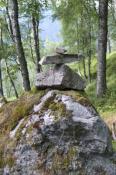 Stoneman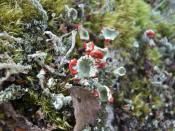 Mushrooms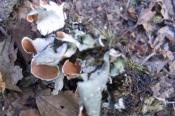 More Mushrooms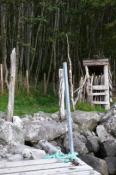 Start at Oydvenstolen Spoiler I Spoiler II
Spoiler III

Hilfreiches

Suche Caches im Umkreis: alle - suchbare - gleiche Cacheart



Download als Datei: GPX - LOC - KML - OV2 - OVL - TXT


Mit dem Herunterladen dieser Datei akzeptierst du unsere Nutzungsbedingungen und Datenlizenz.


Logeinträge für Between Osafjorden and Eidfjorden

0x

0x

0x