Attention! This Geocache is "Archived"! There is no physical container at the specified (or to be determined) coordinates. In the interest of the place it should not be necessarily to search!
N 51° 23.412' E 012° 18.255' (WGS84)


Convert coordinates
Size: normal
Status: Archived
Hidden on: 23 January 2005
Listed since: 10 September 2005
Last update: 10 September 2012
Listing: https://opencaching.de/OC0134
Also listed at: geocaching.com

80 Found
0 Not found
0 Notes
1 Watcher
1 Ignorers
215 Page visits
0 Log pictures
Geokrety history


Description Deutsch (German)
Eisenbahn ade
Dieser Cache liegt in der Nähe des ehemaligen Rangierbahnhofes und Bahnbetriebswerkes Leipzig-Wahren. 90 Jahre lang war der Bahnhof ein wichtiger Rangierbahnhof im deutschen Eisenbahnnetz. Nachdem es zu Beginn der 1990er Jahre hieß, der Bahnhof wird zu einem modernen Rangierbahnhof mit 64 Richtungsgleisen ausgebaut, hieß es kurze Zeit später, daß 32 Gleise auch ausreichen würden. Noch kürzere Zeit später hieß es dann, daß nur die bestehenden Richtungsgleise modernisiert werden und dann wurde der Bahnhof samt Bw und Bww 1995 einfach geschlossen.
Nun erfreut die Gegend Fans von "Lost places". Nach der kürzlichen Eröffnung der neuen S-Bahnstrecke nach Halle wurde nun auch die unmittelbar am Bw vorbeiführende "Hochbahn" stillgelegt. Der Fahrdraht wurde schon demontiert, ob der Rest bald folgt?
Leider gibt es immer wieder Umweltferkel, die meinen ihren Müll überall hinschmeißen zu können. Bitte achtet bei der Suche darauf.

Es ist für die Cachesuche nicht erforderlich, das Gelände zu betreten! Der Cache liegt auf öffentlich zugänglichem Gebiet jenseits des Bahngeländes.

Additional hint

Decrypt
Va qre Zvggr mjvfpura mjrv Oähzra.
A|B|C|D|E|F|G|H|I|J|K|L|M
N|O|P|Q|R|S|T|U|V|W|X|Y|Z

Pictures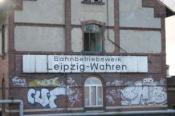 Wahren 1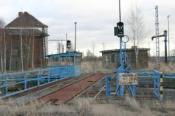 Wahren 2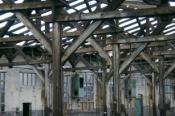 Wahren 3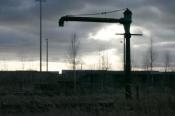 Wahren 4
Wahren 5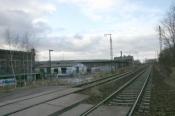 Wahren 6

Utilities

Search geocaches nearby: all - searchable - same type



Download as file: GPX - LOC - KML - OV2 - OVL - TXT - QR-Code

When downloading this file, you accept our terms of use and Data license.


Log entries for Eisenbahn ade

80x

0x

0x


[Show all log entries]