Descripción Deutsch · English (Inglés)
It's a nice little walk (some hundred meters only) in the park of the KUNSTHALLE (museum of arts) in Rostock-Reutershagen. Easy going, have a look at the little lake and the fountain.
Start at position:
54° 05,784' North - 012° 05,035' East

From this point (here used to be a bridge railing) please go clockwise around the pond, nearly half of the round. In front of the Art Gallery you will find a clay sculpture. Look "INSIDE" to see the final coordinates.
Have fun
A|B|C|D|E|F|G|H|I|J|K|L|M
N|O|P|Q|R|S|T|U|V|W|X|Y|Z
Kunsthalle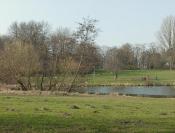 Im Park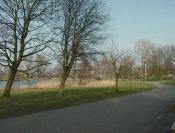 Im Park - mit Cache (sehr klein)

Mostrar recomendaciones de los usuarios que recomiendan este geocaché: all


Buscar geocaches en las inmediaciones: todo - búsqueda - mismo tipo



Descargar como archivo: GPX - LOC - KML - OV2 - OVL - TXT - QR-Code

Al descargar este archivo, aceptas nuestros terminos de uso y Licencia de Datos.