Burgruine Neuenbuchberg-Wildenstein / Carbid-Werk
by Tut-Cache-Amun

Germany > Bayern > Freyung-Grafenau
Attention! This Geocache is "Archived"! There is no physical container at the specified (or to be determined) coordinates. In the interest of the place it should not be necessarily to search!
N 48° 48.686' E 013° 30.032' (WGS84)


Convert coordinates
Size: micro
Status: Archived
Route: 0.3 km
Hidden on: 23 August 2005
Listed since: 20 October 2005
Last update: 18 June 2011
Listing: https://opencaching.de/OC038F
Also listed at: geocaching.com

3 Found
0 Not found
1 Note
1 Watcher
0 Ignorers
255 Page visits
0 Log pictures
Geokrety history


Description Deutsch (German)
Folgt dem Wanderweg Nr. 3 Richtung Buchberger Leite! Sucht im Tunnel nach dem Cache der mit einem blauen Reflektor ausgestattet ist! Die Buchberger Leite ist sicher eine Wanderung wert. Bei den angegebenen Koordinaten kann auch geparkt werden und desweiteren ist die Burgruine Neuenbuchberg-Wildenstein nur 400m entfert. Es lohnt sich dort auch noch hinzugehen nach dem Cache! Aber vorsicht, der Weg zur Ruine ist eher ein Trampelpfad! Nur festes Schuhwerk! Trade-Items: Bitte keine Ü-Eier-Figuren, Murmeln, Briefmarken und sonstigen Ramsch tauschen -> lieber "no trade" loggen!

-----------------------------------NICHT MEHR SUCHEN--------------ARCHIVIERT---------
DAFÜR SORGEN, DASS AN DIESTER STELLE KEIN NEUER CACHE ENTSTEHT ----------------VON DER NATURSCHUTZBEHÖRDE AUS GUTEM GRUND SO GEFORDERT ------------------- NEUER CACHE WIRD ETWA 300 - 400 m ENTFERNT NEU ANGELEGT ---------------------------------------

Pictures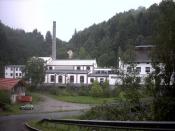 Carbidwerk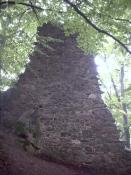 Burgruine Neuenbuchberg-Wildenstein

Utilities
This geocache is probably placed within the following protected areas (Info): FFH-Gebiet Ilz-Talsystem (Info)

Search geocaches nearby: all - searchable - same type



Download as file: GPX - LOC - KML - OV2 - OVL - TXT - QR-Code

When downloading this file, you accept our terms of use and Data license.


Log entries for Burgruine Neuenbuchberg-Wildenstein / Carbid-Werk

3x

0x

1x


10 January 2006 Tut-Cache-Amun wrote a note
Wegen einer E-Mail vom Naturschutz-Referat des Landkreises Freyung-Grafenau nicht verfügbar!


Ich warte noch auf eine Rückantwort vom Landratsamt, da meine persönliche Meinung dahingeht, dass der Cache mehr Nutzen als Schaden bringt!

Tut-Cache-Amun

17 October 2005 ElCapitano found the geocache
Cool - Cool - Cool
Faszinierend!!!

Den Reflektor hab ich nicht gesehen, aber der Cache leuchtete dafür selbst sehr hell im Schein meiner MagLite.

Die Wanderung durch die Buchberger Leite hab ich seit heute auf meiner ToDo-Liste!!!

No trade.

Vielen Dank an Tut-Cache-Amun für diesen tollen Cache und
Viele Grüße,
El Capitano





26 August 2005 gugu found the geocache
Noch kurz vor dem Bettgehen im Tunnel gestöbert und fündig geworden. Unsere kleine Spürnase wollte sich noch unbedingt mit einer Muschel verewigen - sorry dafür.
Leider hats für die Leit'n-Wanderung zeitlich nicht mehr gereicht.