Description Deutsch · English
You can select 1 of 14 webcams on http://www.koelnverkehr.de/verkehr/cams100.phtml.
Locate one of them and take a photo of you and a poster displaying your GC name or with a torch (if you'll do this Cache as a night cache (Please don't blind the Webcam, please just hold your torch horizontally.)).
The distance from the given coordinates to the next webcam is exactly 100m.
Please don't note exact coordinates. Please tell us which webcam you took.
ATTENTION: Please check which Cam is online shortly before you'll go there. At the Deutzer Bruecke there is one cam on each end, but only one is active!(see attached pictures!)
If you need help with someone taking the picture: (Thanks to El Achimo!)
Log at Navicache...
=================
Logs without the name of the cam will be deleted!
=================
Already found:
-Cäcilienstr.(day)
-Neumarkt (West) (day)
-Tunisstr./Nord-Süd-F. (day)
-Hansaring (day)
-Christophstraße (day)(night)
-Rudolfplatz (day)
-Barbarossaplatz-Sued(day)
-Auenweg (day)
-Messekreisel (day)
-Kölnarena/Opl. Str. (day)
-Innere K./Aachener (day)
-Aachener/Stadion (day)(night)
-Innere K./Neusser (day)
-Deutzer Bruecke (day)
-Wiener Platz(day)(night)
Jropnzf ner ybpngrq ba gur gbc bs 5 z uvtu fgrry znfgf.
A|B|C|D|E|F|G|H|I|J|K|L|M
N|O|P|Q|R|S|T|U|V|W|X|Y|Z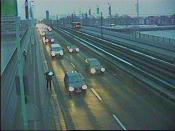 Ich auf der Deutzer Brücke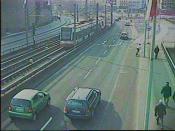 Same bridge, different webcam! SPOILER: How Traffic cams look like

Search geocaches nearby: all - searchable - same type



Download as file: GPX - LOC - KML - OV2 - OVL - TXT - QR-Code

When downloading this file, you accept our terms of use and Data license.