Description Deutsch · English

This is a virtual safari cache. It's not bound do a fixed location, but can be solved at various places.
You can find more caches with the attribute "safari cache" using this search..
Safari-caches and its corresponding log entries are displayed on the safari cache map.
This cache and its logs are shown here.
In May 2000, Dave Ulmer placed a box containing several swap items near Portland and published the coordinates of the place on a private internet site - the first geocache was created. So, in May 2015, geocaching celebrated its 15 year anniversary - reason enough to care about the world  before the invention of this great hobby and to document the changes which took place since then.
In order to log this safari, you need a historical photo. In this context, "historical" means, that the photo should have been taken sometimes before geocaching was invented. So everything up to 1999 is ok, but the pictures may also be older. The older, the better...
Your task:
Go to the position where the historical photo was taken.

There, you take a photo with the same perspective as on the historical photo. Your photo should show that you have been there personally, so it should show a personal item, a trackable or yourself.

If possible, tell us the year when the historical photo was taken.

Describe, what we can see on both pictures. Describe the changes. Are there any special buildings, trees, rocks etc. which can be seen on both pictures?

Add the coordinates of your position to your log entry, formatted like "N/S DD MM.MMM E/W DDD MM.MMM".

Optionally, tell us if something special related to geocaching happened near to the position.
Since geocaching is an outdoor hobby, the pictures should be taken outdoor. Landscape, buildings, nature is ok.
You don't need to use a historical picture which was taken by yourself. If you use a picture taken by somebody else, please make sure that you are allowed to use it here. If you are unsure, just put the link to the historical picture in your log and only upload your own picture here.
See the german listing for example pictures.
Please use this format for your coordinates when writing the log: "N/S DD MM.MMM E/W DDD MM.MMM" (e.g. "N 48 00.000 E 008 00.000"), to enable the safari cache map to recognize and parse your log correctly!
This cache and its logs are shown here.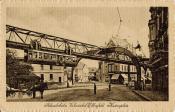 Kaiserplatz Vohwinkel um 1918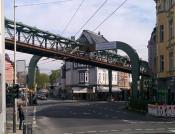 Kaiserplatz heute (2015)

Show cache recommendations from users that recommended this geocache: all


Search geocaches nearby: all - searchable - same type



Download as file: GPX - LOC - KML - OV2 - OVL - TXT - QR-Code

When downloading this file, you accept our terms of use and Data license.