Description Deutsch · English · Français · Italiano · Nederlands
 Take a walk from Jakobertor (WP01) through Jakoberstraße and Barfüßerstraße to Metzgplatz (WP03) and back. It is best to use the right side of the street (the north side on the way there and the south side on the way back).
On the way there you have to cross the street at the pedestrian traffic light at the St. Jakob church. Jakoberstraße continues south of the church (WP02)!
Look out for the details shown on the foto collage and write down the house number of the house where you found the detail of the related picture.
You can find some objects very close to each other, the distance between others may be up to 250 m.
 Attention:
The number plates are missing on some houses. Therefore, note the following hints:
E: Insert the house number that you can find above the gate to the left.
I: You will find the house number next to the entrance door at the bottom left.
L: Insert the number of the house immediately to the left of it.
M: Insert the number of the house to the right of it.

Σ() = Sum()


Final coordinates: N48 22.(X-87) E010 54.(Y+162)
Final box: grasp the inner part at the bottom and pull it out!

 For verification:
Cross-sum of the decimal places of the north coordinate = 10, the east coordinate = 13
or Geochecker
That the page representation is optimum, you should print the listing via [print... > without logs].
Page adjustment: "reduce to page size" or "adapt to size". Page margins: top, left, right = 5 mm, bottom = 13 mm.

Photo collage

Additional waypoints

Convert coordinates
| | |
| --- | --- |
| | Stage or reference point |

N 48° 22.230'
E 010° 54.520'
Jakobertor

| | |
| --- | --- |
| | Stage or reference point |

N 48° 22.200'
E 010° 54.320'
Jakoberstraße

| | |
| --- | --- |
| | Stage or reference point |

N 48° 22.170'
E 010° 53.971'
Metzgplatz

The additional waypoints are shown on the map when the cache is selected, are included in GPX file downloads and will be sent to the GPS device.
A|B|C|D|E|F|G|H|I|J|K|L|M
N|O|P|Q|R|S|T|U|V|W|X|Y|Z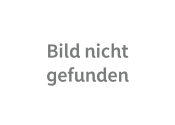 Bitte genau so wieder anbringen! Please reattach exactly like this!

Show cache recommendations from users that recommended this geocache: all


Search geocaches nearby: all - searchable - same type



Download as file: GPX - LOC - KML - OV2 - OVL - TXT - QR-Code

When downloading this file, you accept our terms of use and Data license.