Descripción Deutsch · English (Inglés)
Milestones are placed in regular distances along a traffic route (railway, road or waterway). They do not mark distances to destinations, but positions along the way. You can't even be sure that you can calculate distances from them: If a way is being rebuilt, it's quite common to prolong or shorten the distances between the stones to avoid having to relocate them all. Even negative numbers may occur, if a way has been prolonged over the old point zero.
While in earlier times these markers usually were made from stone, they now get commonly replaced by plates made from plastics or metal.
In this safari hunt we search for the classical milestones:

- made from natural stone or concrete
- The numbers mark the milage of a railway, road, way or waterway
- The unit used doesn't matter, it can be miles, kilometres, or anything else.
Not valid are for example:
- Plates or other markers made from metal, plastics or wood
- Position markers on buildings (sometimes found on station buildings or railway level crossings)

- Stones which do not mark the position along a way but the distance and/or direction to some destination (they might match another safari, though)
Your task:
Find a classic milestone and take a photo. Including a personal item into your photo as a proof that you have been there is welcome, but not obligatory. Being honest is obligatory, though.
Include the following data in your log:

- Coordinates of the stone
- The way the marker belongs to (e.g. "Historic highway from A-town to B-city").
- if you found it out, the point zero of the milage
- if the stone has been moved away from its original location (e.g. into a lapidarium), some information about where it had been originally.

... and don't forget to upload your photo(s).
Every stone should only be logged once. If you were there as a team, everyone may log a find who was there at the same time. In this case, the one uploading the photos should list the other participants.
As milestones are still quite common, one cacher may log this safari as found up to three times but there should be 3 months and 3 kilometers (or 2 miles) between the finds of the same person.

This is a virtual Safari hunt cache. It's not bound to any specific place but can be "found" at any place where there is a matching object..
You can find more safari caches using this search link..
 The locations of previous logs are displayed on this map.
Please include the coordinates in format "N/S DD MM.MMM E/W DDD MM.MMM" (z.B. "N 48 00.000 E 008 00.000") in your log, so that the positions can be read and displayed correctly by the Safari map.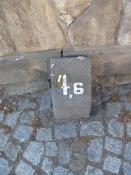 Kilometer 4.6 der alten Bundesstraße von Dresden in Richtung Königsbrück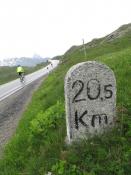 Kilometer 20.5 der Bernina-Passstraße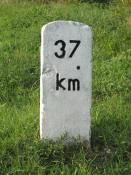 Kilometer 37.0 der Bahnstrecke Чоп - Košice (Nullpunkt an der ukrainisch-slowakischen Grenze)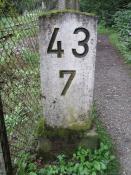 Kilometer 43.7 der Bahnstrecke Gera Süd - Weischlitz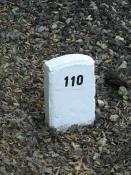 Hektometer 110 (=km 11.0) der Kindereisenbahn Budapest
Das nicht - Stein muss sein :)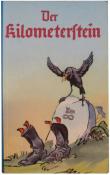 Das Original soll irgendwo in der Nähe des Restaurants am Ende des Universums stehen.

Mostrar recomendaciones de los usuarios que recomiendan este geocaché: all


Buscar geocaches en las inmediaciones: todo - búsqueda - mismo tipo



Descargar como archivo: GPX - LOC - KML - OV2 - OVL - TXT - QR-Code

Al descargar este archivo, aceptas nuestros terminos de uso y Licencia de Datos.