Description Deutsch (German)
Unter "15 Summits" versteht der Insider die höchsten Erhebungen der nicht alpinen Bundesländer. Die Zugspitze als höchster Gipfel Bayerns gehört als einziger Gipfel zum Alpengebiet und wird bei den 15 Gipfeln nicht berücksichtigt.
Eine besondere Herausforderung ist natürlich, alle diese 15 höchsten Erhebungen mit dem Fahrrad zu erreichen. Die Zugspitze muss man hier zu Recht ausnehmen. Daher eben nur die "15-Summits-Bike-Challenge". Mittlerweile bin ich seit 2005 mit dem Fahrrad auf allen 15 Summits gewesen, auf einigen davon auch bereits mehrfach.
Daher ist es wohl an der Zeit, interessierten Bikern diese Challenge zum Nachmachen anzubieten, wer alle 15 Summits loggen kann, wird dann noch mit einem Bonus belohnt. Es ist natürlich eine Challenge, die etwas längerfristig angelegt ist. Die einzelnen Ziele führen aber auf jeden Fall in lohnenswerte Gegenden, meist gibt es auch weitere Caches in der Nähe, die das Ganze noch reizvoller machen können.
Einige Ziele können auch mit dem Auto erreicht werden (u. a. Erbeskopf, Fichtelberg, Wasserkuppe). Das schlägt sich natürlich bei der Bewertung des Caches nieder. Ich empfehle allerdings, für den sportlichen Genuss auch dort die Auffahrt an einem passenden tiefer gelegenen Ausgangspunkt zu beginnen. Bei den meisten Zielen dieser Challenge gibt's aber keine Alternative zum Schweiß.
BITTE BEACHTET BETRETUNGS- UND BEFAHRUNGSVERBOTE! IM ZWEIFELSFALL IST AUCH EINMAL SCHIEBEN ANGESAGT! SORGT BITTE AUCH FÜR EIN FAHRRAD, DAS TECHNISCH VOLLKOMMEN IN ORDNUNG IST UND FÜR DIESE CHALLENGE GEEIGNET IST. FÜR STEILERE ABFAHRTEN SIND GUTE FUNKTIONIERENDE BREMSEN WICHTIG. JEDER UNTERNIMMT DIE TOUREN AUF EIGENE GEFAHR UND SOLLTE DEN ANFORDERUNGEN GEWACHSEN SEIN: SONST NEHMT BITTE ABSTAND VON DIESER BIKE CHALLENGE!!!
Nun zu diesem Cache: Ziel ist der Langenberg (843 m), die höchste natürliche Erhebung Nordrhein-Westfalen. Er liegt nahe der Landesgrenze zu Hessen. Die Cachekoordinaten liegen nicht am Ziel, sondern noch am Aufstiegsweg, da oben am Langenberg eine Lage in Hessen angezeigt würde. Am schnellsten wird der Gipfel vom Parkplatz Hochheide erreicht. Besonders lohnenswert ist allerdings eine große Radrunde von Winterberg vorbei an der Ruhrquelle nach Küstelberg. Von dort hoch Richtung Hillekopf zum Rothaarsteig und über diesem immer über die Höhen, z. T. durch Heidegelände, zum Ziel. Zurück vorbei an der Hochheidehütte zum Parkplatz Hochheide und über die Fahrstraße hinunter nach Niedersfeld und von dort über den Ruhrradweg zurück nach Winterberg. Dort kann man den Kahlen Asten direkt noch anschließen.

Für den Logeintrag macht bitte ein Foto mit eurem Fahrrad am Gipfelkreuz

Gleichzeitig kann man den Gipfelerfolg auch noch zum Loggen eines GC-Caches nutzen.
Die einzelnen Challenge-Caches sind:
OC149CA - 15-Summits-Bike-Challenge - Helpter Berg
OC149CB - 15-Summits-Bike-Challenge - Heidehöhe

OC149CC - 15-Summits-Bike-Challenge - Fichtelberg

OC149DD - 15-Summits-Bike-Challenge - Gr. Müggelberg
OC149DE - 15-Summits-Bike-Challenge - Bungsberg
OC149DF - 15-Summits-Bike-Challenge - Hasselbrack
OC149E0 - 15-Summits-Bike-Challenge - Wurmberg
OC149E2 - 15-Summits-Bike-Challenge - Wasserkuppe
OC149E3 - 15-Summits-Bike-Challenge - Erbeskopf
OC149E4 - 15-Summits-Bike-Challenge - Dollberg
OC149E5 - 15-Summits-Bike-Challenge - Gr. Beerberg

OC149E6 - 15-Summits-Bike-Challenge - Friedehorstpark

OC149E7 - 15-Summits-Bike-Challenge - Feldberg (Schwarzwald)

OC149E9 - 15-Summits-Bike-Challenge - Brocken
Zum Schluss: der Bonus

| | |
| --- | --- |
| | Parking |

N 51° 15.259'
E 008° 33.471'
Parkplatz an der Hochheidehütte

The additional waypoints are shown on the map when the cache is selected, are included in GPX file downloads and will be sent to the GPS device.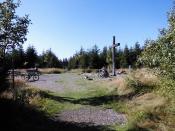 Langenberg - Gipfelplateau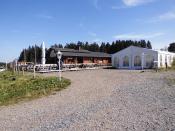 Hochheidehütte
This geocache is probably placed within the following protected areas (Info): Landschaftsschutzgebiet LSG-Olsberg (Info)

Search geocaches nearby: all - searchable - same type



Download as file: GPX - LOC - KML - OV2 - OVL - TXT - QR-Code

When downloading this file, you accept our terms of use and Data license.